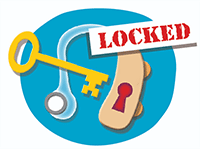 Do you know and understand what a "locked" hearing aid is? Perhaps you even have one and may not know it. Currently, there is an important assembly bill (AB435) in the California State legislature you should be aware of introduced by Assemblymember Kevin Mullin
"Locked" hearing aids are not consumer-friendly; they require you to return to the provider you purchased them from for repair and adjustments. This practice takes away your consumer right to choose a provider for proper follow-up and caring for your hearing aid. Many times, this policy is not explained at the time of purchase.
To learn more and how to get involved, please review the HLAA California State Association website. Have any questions, just email us!