February Meeting Recap – Forging Ahead in 2023!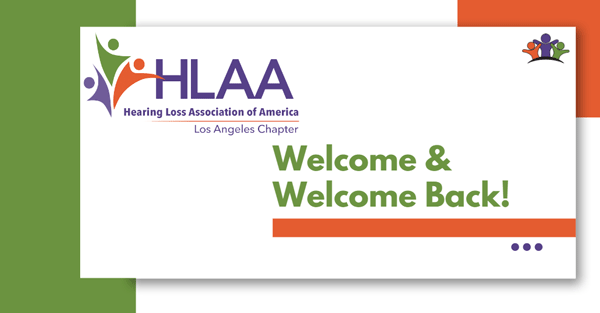 What a great meeting! Those who attended got a chance to meet our steering committee, including our new member, Valecia Adams. We also celebrated International Cochlear Implant Day which featured several familiar names from the Los Angeles Chapter family, Lisa Yuan and Malik El-Amin. And did you know World Hearing Day is coming up on Friday, March 3? Check out the HLAA website for more information about this important day.
We also recapped a wonderful 2022 year covering our presentations and social events throughout the year. 2023 is an exciting year ahead for the chapter filled with promise, connection, and many opportunities to provide outreach to our hearing loss community.
Please check out our summary from our meeting.
International Cochlear Implant Day
World Hearing Day – March 3
Make sure to visit the HLAA website for more information starting the week of February 27.
Meet our Steering Committee
Looking back in 2022
Put on your calendar for 2023
Kickoff for the 2023 Walk4Hearing starts March 1
Sunday, March 26 – Spring Fling Party
Saturday, April 15 – presentation with Jeff Grama
Sunday, June 11 – Long Beach Walk4Hearing
June 29-July 1 – HLAA 2023 Convention in New Orleans
In the works – bi-monthly support meeting – Heather Lehr
College scholarship award
Finding a location to meet in person again!