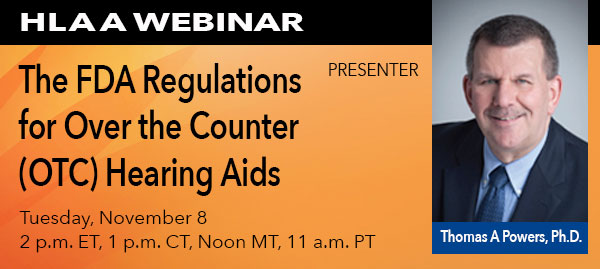 Date: Tuesday, November 8
Time: 2 p.m. ET (11 a.m. PT)
Duration: 60 minutes
Over-the-Counter hearing aids are here! But there's a lot to learn and understand to successfully empower potential candidates for these types of devices. Please consider joining the upcoming HLAA webinar – FDA Regulations for Over-the-Counter (OTC) Hearing Aids.