Don't forget our holiday party is coming up!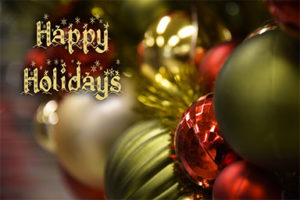 If you haven't rsvp'd yet, please do so if you have interest to join our holiday party scheduled for
Saturday, December 14 at Heather's home from roughly 6pm-9pm.
It's always a great time filled with good food, company, and getting to know people who "get it" when it comes to the daily challenges and struggles with hearing loss. An invite was emailed to our members but if you haven't received one, no worries! Just email us at info@hlaa-la.org and note the following:
How many people are coming, including yourself.
Let us know if you did or did not receive the holiday invite.
Note: Further information will be provided upon your rsvp, including address for the party and additional information to be aware of.
Hope to see you there!