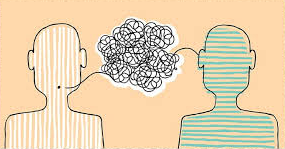 Back by popular demand, we are hosting our annual relationship panel and interactive session! We will talk about the good and the bad when it comes to communicating with a loved one who has hearing loss. Whether married, dating, or just dealing with a family member or friend, you'll be sure to have a blast. Come and join us as we learn stories, challenges, and advice to help us successfully move forward!
Note that we will still be meeting at the Sherman Oaks Library.
Date: Saturday, February 22
Time: 9:30am, social; 10am-noon, meeting
Place: Sherman Oaks Branch Library, 14245 Moorpark St, Sherman Oaks
Notes: Feel free to bring a snack or side-item to share!