Understanding "Locked" Hearing Aids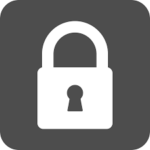 Are you aware of the implications of buying a hearing aid from a "big-box" retailer? Meaning, if you need any adjustments made to your hearing aid, you must only go to that retailer or a very limited choice of associated retailers? It's often easy and surprisingly common individuals looking for a hearing aid for the first time or looking to replace their existing one will follow the ease of going to a single retailer.
Hearing loss advocate and HLAA-California Trustee Toni Barrient, who has held numerous positions with the State and National organizations, presented this information during her ins and outs of buying a hearing at our September 22 chapter meeting. Please have a read to understand and learn more. It could make a big difference in your hearing aid buying experience!