The Family Dynamics with a Hearing Loss
Topic: Communicating successfully with family dynamics and hearing loss
Date: Saturday, June 25, 2022
Where: Online Zoom Meeting
Time: 10 a.m. – 11 a.m. PT (may extend beyond 11 a.m.)
Audience: Open to all for this free event. Please pass along this invite to others!
Overview
Do you wish your family members better understood how to communicate with your hearing loss? Or if you care for a loved one with hearing loss, do you get frustrated or don't know how to help? It's a two-way street when finding that balance toward effective communication between hearing loss and hearing.
Join us as Dr. Jennifer Anfinson will share her personal journey with her hearing loss and provide communication strategies that anyone can use to make the hearing journey a successful one. Self-advocacy also plays an important role so the discussion will include suggestions to help everyone realize their rights to get the accommodations they need.
Presenter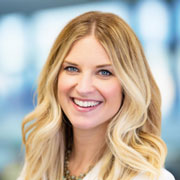 Jen Anfinson, Au.D., Doctor of Audiology
Dr. Jen Anfinson received her Doctor of Audiology degree in 2009 from the top-ranked audiology program, University of Iowa, where she completed a variety of clinical rotations at University of Iowa Hospitals & Clinics. It was during residency at the Nashville VA Medical Center in Tennessee where she first became intrigued with tinnitus while serving young veterans with normal hearing but reports of bothersome tinnitus. Dr. Jen later worked alongside private Ear, Nose, and Throat physicians prior to founding an audiology private practice in 2014.
Wanting to better serve the tinnitus population, Dr. Jen received a certificate of competence in Tinnitus Retraining Therapy (TRT) in 2018 from neuroscientist and founder of TRT, Dr. Pawell Jastreboff. After many years in private practice in Iowa and Minnesota, Dr. Jen joined the Treble Health team in 2021. Dr. Jen offers a unique perspective when counseling realistic expectations for hearing loss and/or tinnitus treatment given she has had hearing loss and tinnitus since childhood and wears a hearing aid herself.