September 28 Chapter Meeting – Tinnitus Demystified!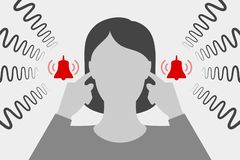 Understanding and managing tinnitus with Dr. Sharzad Cohen.
This presentation is designed to explain different theories about the causes of tinnitus and the available therapeutic methods. A review of the recent research about tinnitus and the relationship between tinnitus and hearing loss will be offered. Tinnitus management techniques and instruments will be discussed to eradicate the myth that tinnitus has no solutions!
BIO
Sharzad Cohen, Au.D., MS., FAAA, is the founder of Hearing Loss Solutions and Auditory Processing Centers. She received her Masters of Science degree from California State University, Northridge in 2001, and the Doctor of Audiology degree from the University of Florida in 2013. She is board-certified in tinnitus management (CH-TM) by the American Academy of Audiology (AAA) and is a fellow of the Academy of Doctors of Audiology (ADA). She serves as an advisory board member of the CSHA- District 7. She has worked in private practice settings with an emphasis on the treatment of tinnitus and auditory dysfunction as a result of traumatic brain injuries. Currently, she is the USA director of operations for the Desyncra tinnitus therapy system and treats patients in her private practice in Sherman Oaks, California.