Raising Hearing Loss Awareness with the University of La Verne ULV Team!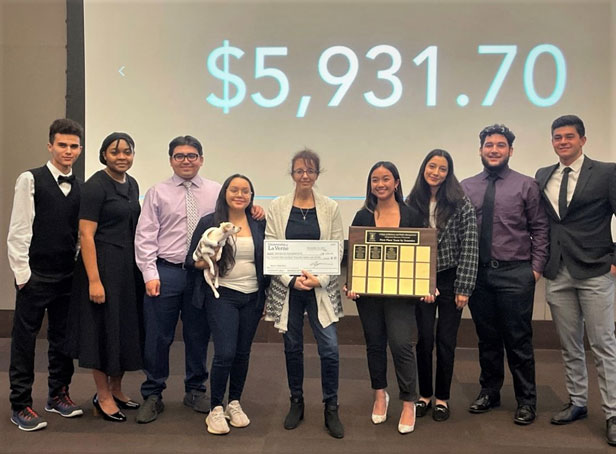 Steering Committee member Jackie Gayer holding check with the La Verne ULV team
In the fall of 2022, HLAA-LA chapter was approached by students at the University of La Verne business class about being the recipient of their business project, which consisted of selling a cleaning drive for smartphones. The proceeds of which would be donated to a charity of their choice. They chose HLAA-LA in order to increase awareness for hearing loss as several students on the team had family members or friends with some form of hearing loss. After ten weeks of the semester, the team sold all of their product and was able to raise almost $6000! They took first place in their class by raising the most funds for their selected charity. We are very grateful to this team of students who chose the Los Angeles Chapter to be the recipient of their hard work and generosity. Thank you to Hannah and the ULV team!