Our First HOPE Support Gathering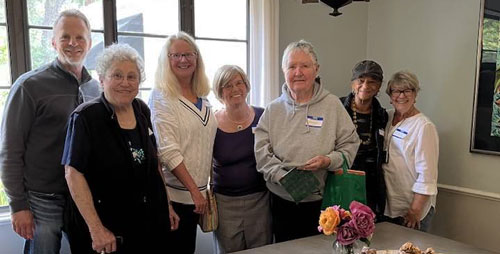 Attendees at our first chapter HOPE gathering!
The chapter held its first in-person HOPE (Hearing Other People's Experiences) support gathering. The event allowed participants to share their hearing loss journey, challenges, and hear words of encouragement and support from others. A truly rewarding experience for all who attended.
All those who attended would like to meet again soon so plans are already underway for our next HOPE gathering.
If you or someone you know is struggling with challenges with their hearing, please reach out to the chapter. We are here to get you going on the right path to embrace and succeed with your hearing loss!
Contact us at: info@hlaa-la.org
A special thank you to Sara Osher from the HLAA North Bay chapter for sharing and advising us to set up and run our HOPE meeting!