November 18 Chapter Meeting – Celebrate the Upcoming Holiday Season!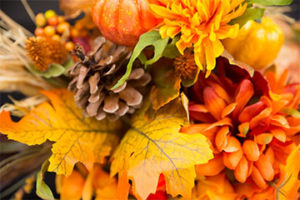 Our November meeting is fast approaching! Due to the Thanksgiving holiday, our next meeting will be this coming Saturday, November 18. This meeting will be our annual rap session to talk about tips and tricks to manage the stress of the holiday season. Getting fellow friends and family to understand the challenges we face and struggle with can be a daunting experience. We are all here together to help so come and join us to get your holiday season off to a great start!
Potluck!
This meeting is also about ignoring your diet and bringing something to share with others for our potluck! We'll start a Yahoo Groups thread to track who is bringing what so start thinking what you would like to bring. We plan to keep the breakfast treats light so we all have a good appetite for later.
Holiday Party – Host?
Care to open your house to HLAA-LA chapter for our annual holiday party?  We PROMISE we won't trash it or set fire to your dog.  Really. If you would like to host this year's soiree on Saturday December 2nd or 9th, please contact Heather directly at 
heatherlehr626@gmail.com
or contact us via our
Contact Us form
.
Steering Committee
ALSO — We are looking for an intelligent, hard-working, super fun, and fabulous person to join the steering committee!!
Lisa's departure has left a hole in our governance (and our hearts) that needs filling.  If you are interested in becoming a member, please find a steering committee
member and let them know of your interest during the November meeting. Or, email Heather at the address above or our 
Contact Us form
.
And Finally…
With Ken and Lisa no longer with us, we'll need some extra help setting up the loop, posting HLAA directional signs and greeting those from the parking garage to ensure they are heading in the right direction. If you can, please come at 9:30am.
Meeting Details
Our meetings take place East Room of the Wingate Building at the Huntington Memorial Hospital, 100 W. California Ave, Pasadena.
Click here for a map and follow these directions to help you get to the East Room:
PLEASE NOTE: If you cannot or do not wish to walk up or down steps, here are two alternate routes to get to the entrance of the Wingate Building:
1. Use the valet parking at the main entrance of the hospital on California Blvd. Walk through the main hospital building, down the ADA accessible ramp into the courtyard, and enter the Wingate Building.
2. Park in the East Parking Structure. Walk across the street and enter the emergency room doors to your right at the bottom of the stairs. Take the elevator to the 2nd floor, which will let you off near the hospital's main entrance. Take the ADA accessible ramp into the courtyard, and enter the Wingate Building.
As always, the meeting will be looped and captioned.
When: 10 am-12 noon, November 18, 2017. Doors open at 9:30 am.
Where: Huntington Memorial Hospital, East Room, Wingate Building, Pasadena, CA 91105.