Join the Community at the Virtual San Diego Walk4Hearing Celebration!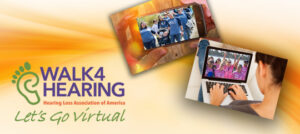 Don't forget to support our friends in San Diego for their virtual Walk4Hearing is this Saturday. Show your support by submitting your RSVP now. Festivities normally run for almost an hour. Singer/songwriter Mandy Harvey will be on hand as well!
San Diego Walk4Hearing Virtual Walk Day
Saturday, October 10
Sign on begins 9:45 a.m. PT Online program starts 10:00 a.m PT
Closed captioning and an ASL interpreter are available for this Walk4Hearing celebration.