August 24 Chapter Meeting – How to Effectively Communicate with LAPD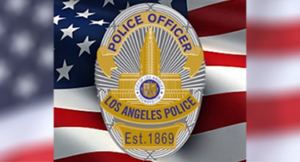 Ever wonder how you will act or respond if LAPD pulls you over? How do you safely convey you're hard of hearing? No matter what the situation, how should you communicate with LAPD?
Dan Widman, Pat Widman's (former HLAA-LA President) son and current sergeant of LAPD, will help us learn how to communicate with any officer safely and effectively.
Join us for our upcoming HLAA-LA meeting on Saturday, August 24th, at our usual time and location:
Day and Time: Saturday, August 24 – 9:30am for light fare and shmoozing, 10:00-noon for program and other HLAA announcements.
Location: Sherman Oaks Library –14245 Moorpark St, Sherman Oaks, CA 91423
Note: Please bring a food item to pass along – we are a hungry bunch!