5 Misconceptions About Hearing Loss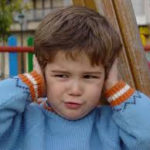 Many visitors to our site may be just starting to experience the realization of their hearing loss and just what that means. Hearing loss is a difficult subject to understand and embrace but it should never be ignored. And there are steps you can take to slow down your hearing loss.
If you think you are experiencing hearing loss or just want to understand misconceptions about hearing loss, check out this article for more information.
Happy Hearing!