HLAA Virtual Meeting Coming September 12 at 1pm PT!
A very important meeting is coming up that you want to make sure to plan and attend. The Hearing Loss Association of America (HLAA) California State Association will be hosting and presenting a meeting with Barbara Kelley, Executive Director of HLAA. We will be having a conversation with Barbara about understanding and dealing with the challenges faced during the coronavirus pandemic. Please see below for more information and how to register or you may register here.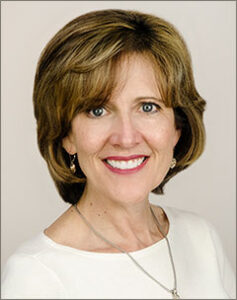 A Conversation with Barbara Kelley
Connecting and Adapting During the Coronavirus Pandemic
---
Join us for an inspiring and enlightening conversation with HLAA Executive Director Barbara Kelley about adapting during the coronavirus pandemic, communication opportunities, continued advocacy for our rights, the value of chapters and state associations, and moving forward.
Helpful Hints and Tutorials
Zoom concerns have been addressed and procedures will be modified as Zoom continues to update their software. The main security issue was with open meetings. When you register, it creates a unique link for a password protected session.
Use a computer. If possible, attend the meeting on a computer rather than via a smart phone or iPad. This will give you the best layout to view the captions as well as other meeting features.
Captions. Meetings are captioned. How to See Closed Captions in ZOOM
Check your time zone. This meeting will take place live at 4 p.m. ET, 3 p.m. CT, 2 p.m. MT and 1 p.m. PT. If you are in a different time zone, please adjust the time so you do not miss the meeting.
Questions? Feel free to email us at webinars@hearingloss.org.