National Convention Update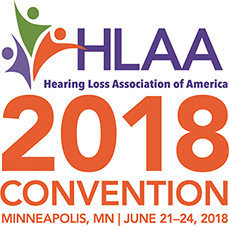 The annual convention is coming up soon! It will be held June 21-24 at the Hyatt Regency in Minneapolis, Minnesota. Several chapter members will be attending. Have you considered joining them? All the convention details you need to know can be found here: http://www.yourhearingloss.org/content/registration
There's still time to take advantage of early-bird registration rates, which end March 31. Hotel, airfare and some side trips are not included in registration.
This year's highlights include:
*Arrive early, on June 20, to attend the chapter leaders workshop, Board of Trustees Meeting and the State and Chapter Awards Reception (formerly held on Sunday morning)
*The National Awards Ceremony has been moved to brekfast on Thursday.
*Consumer Technology Association President/CEO Gary Shapiro has been named Keynote Speaker.
*A Saturday evening performance of West Side Story at the famed Guthrie Theater
*A Sunday morning Twin Cities highlights tour (reservations required)