Lisa Beth on Jeopardy!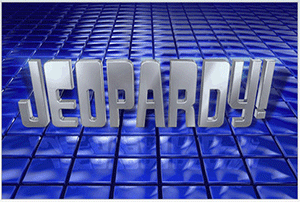 Our very own Lisa Beth Davis was a contestant on the very popular Jeopardy! game show aired on December 19. Lisa Beth had the most correct answers and didn't shy away from buzzing in first with the answer. It has to be a nerve wrenching experience to be on the spot trying to recall answers as a question that yours truly could never do. We are so proud of Lisa Beth and we can say the chapter now has a celebrity! See further for more information about the show and how to see the episode in case you missed it.
Some helpful information and links to check out.
Episode from Youtube: