October 28 Chapter Meeting – Get Your Tech On!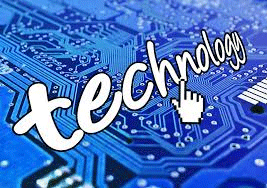 Get your Tech On!!
Need ideas to help you with your hearing issues at work or with your family and friends?  We've got solutions for you!! Your amazing and wonderful and oh-so attractive Steering Committee will be demonstrating all sorts of cool tech that they personally use.
These items have made life easier for them and they will not only demonstrate, they will actually sit down and teach you step by step. Tech that will be demonstrated and taught:
The ClearSounds Quatro neck streamer and microphone. (Jennifer)
The HLAA Website, Facebook Page and Yahoo Group (Tim)
Slack – a tool for working in groups (Heather)
Innocaptions – cell phone captioning system (Ken)
We will also get to learn who our fellow teammates are so we can roll up our sleeves and get things done!  And finally, we will take a moment to say goodbye and good luck to both Ken Cluskey and Marcia Draimin with cheers, tears . . . .  and cupcakes!
Meeting Details
Our meetings take place East Room of the Wingate Building at the Huntington Memorial Hospital, 100 W. California Ave, Pasadena.
Click here for a map and follow these directions to help you get to the East Room:
PLEASE NOTE: If you cannot or do not wish to walk up or down steps, here are two alternate routes to get to the entrance of the Wingate Building:
1. Use the valet parking at the main entrance of the hospital on California Blvd. Walk through the main hospital building, down the ADA accessible ramp into the courtyard, and enter the Wingate Building.
2. Park in the East Parking Structure. Walk across the street and enter the emergency room doors to your right at the bottom of the stairs. Take the elevator to the 2nd floor, which will let you off near the hospital's main entrance. Take the ADA accessible ramp into the courtyard, and enter the Wingate Building.
As always, the meeting will be looped and captioned.
When: 10 am-12 noon, October 28, 2017. Doors open at 9:30 am.
Where: Huntington Memorial Hospital, East Room, Wingate Building, Pasadena, CA 91105.
Click here for upcoming meeting schedule!