Independence Day Party – Saturday, July 1; June Meeting Canceled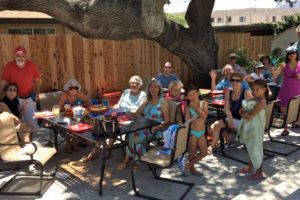 We are cancelling the June 24th Chapter meeting due to lack of attendance… but we have something better in store. Instead of a June chapter meeting, we'll have an Independence Day party on Saturday, July 1st, at Katherine and Danny's in Montrose!
As many of you know, Katherine Burns and Danny Tubbs have a beautiful backyard  – the perfect place for a BBQ/potluck/pool party! Plus, Danny is a grill master! So even though we won't be having a June meeting, we'll be meeting just one week later for some awesome food, great company and fun in the sun.
We will be posting more details soon, but for now…SAVE THE DATE: JULY 1, FROM NOON to 5PM!